April 12, 2017
Virgin Media blames Facebook for glitch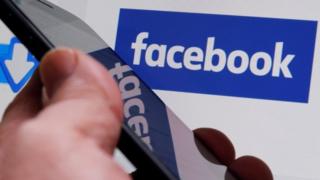 Virgin Media has blamed Facebook for a fault that prevented some of its broadband customers from using the social network.
The unusual glitch had also prevented access to Messenger and Instagram.
The issue started on Tuesday evening and Virgin had initially indicated it would take it longer to resolve than was ultimately the case.
A spokeswoman for Facebook was unable to confirm that the US firm was indeed at fault.
"We're aware of an intermittent issue that's affected some of our broadband customers accessing Facebook and Instagram," a spokesman for Virgin Media told the BBC.
"We believe this was an issue with Facebook's servers, which we understand to be resolved.
"We're contacting Facebook to confirm our customers can now access these sites."
On exploring the problem, Virgin's engineers found their "domain name system (DNS) caches" were intermittently timing out when trying to connect to Facebook's servers.
The term refers to temporary databases containing details of recent visits to websites and other internet domains, which are used to speed up subsequent connections.
The idea is to avoid having to consult a global address book to check what string of numbers www.facebook.com and other addresses should be converted into to connect each user's computer to their target's servers.
The fault had only affected some of the firm's broadband users and not those trying to connect via Virgin's mobile network, which relies on EE.
Virgin Media has 5.2 million customers in the UK, according to its owner Liberty Global.
The problem coincides with a report from the telecoms regulator Ofcom that said Virgin Media tied with TalkTalk as the broadband providers with the highest proportion of customers who had a reason to complain about their services in 2016.
However, the same study indicated that Virgin customers also enjoyed the highest level of overall satisfaction of the major providers.
This time round, however, many users took to Twitter to voice their frustration.