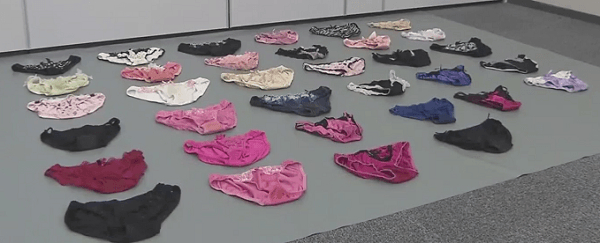 On August 26 at around 11:30 p.m., the officer, a sergeant in charge of a riot squad, allegedly trespassed into a residence of a woman in Edogawa Ward through an unlocked window and stole an unspecified number of pairs of women's underwear.
About one hour later, the officer returned to the scene of the crime. He was apprehended after he was spotted by a man living in the residence with the woman.
"When I finished the crime, I saw an interior light was one [which wasn't the case before], so I wanted to see what kind of lady lived there," the suspect told police. He added that he had committed similar crimes on about 20 other occasions.
A search of the residence of the officer by police revealed about 100 pairs of women's underwear.
The officer was sent prosecutors in the case. However, the court ruled that detention was not necessary. Though the officer was dismissed from his post on Friday, the investigation is ongoing, police said.
"For a police officer, this was an outrageous act of disobedience, and it was dealt with strictly," a representative of the Tokyo police said. "We will strictly guide staff in making efforts to prevent a recurrence."
---