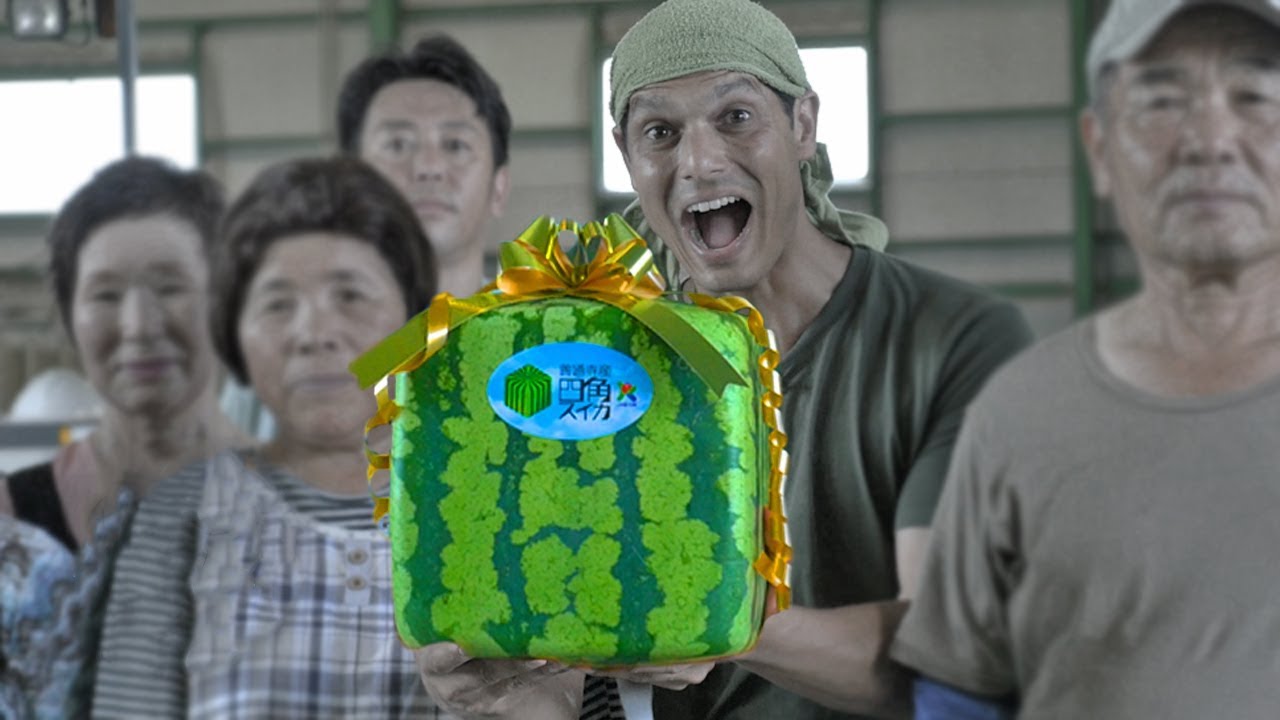 In this Man vs. Nature battle, mankind seems to have won — but at the expensive costs to produce square watermelons, a luxury fruit, does anyone actually want one?
About 45 years ago in Japan, ice cream and beverages started to compete with watermelons in the summer, and Zentsuji's Yamashita-san, who didn't want to give up making watermelons, decided to make the square watermelon to compete with those new favorites. Unfortunately, the costs were too high so they changed strategy to make them for display purposes. Stores would gladly pay more for it while customers did not want to pay more to eat them.
Over the years, his son took over and he stuck with it – and now the SQUARE WATERMELON of ZENTSUJI is world famous!
---