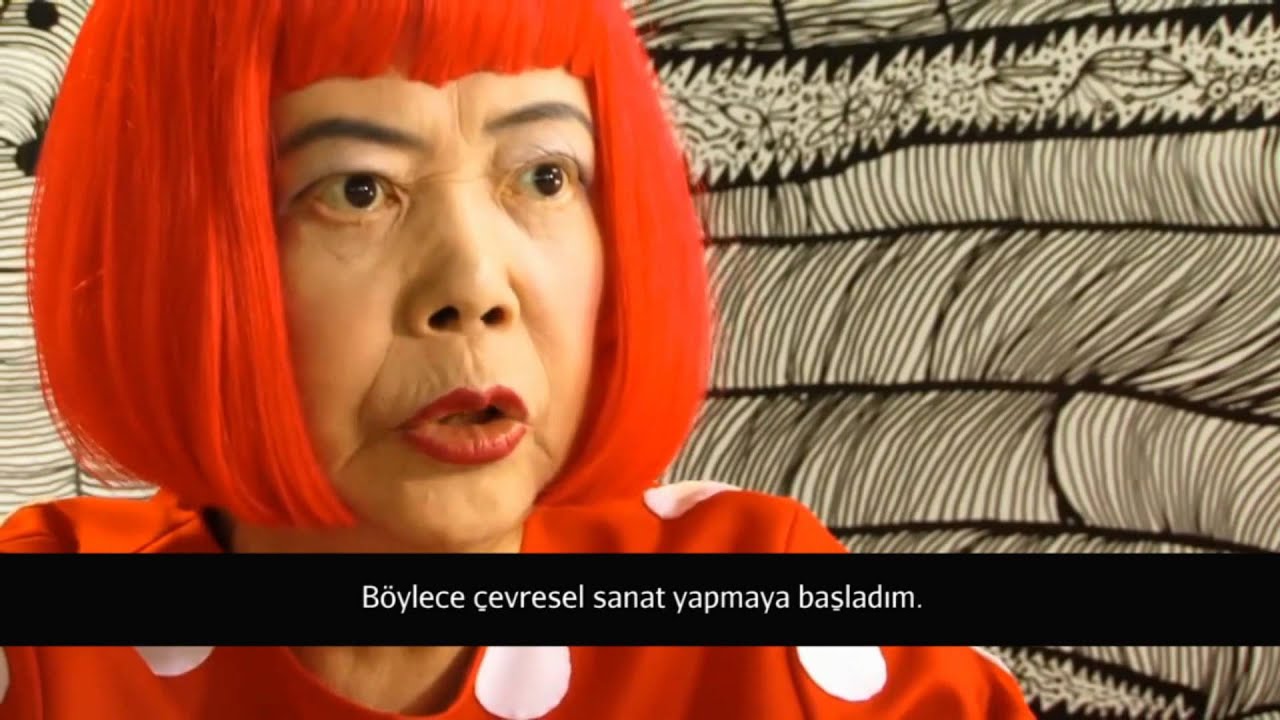 "This is a woman who's been around for a very long time, who's done some really radical things in the art world," said U.S. fashion designer Marc Jacobs in the annual special edition of the news magazine.
Born in the central Japan city of Matsumoto, Nagano Prefecture, Kusama has created paintings using polka dots and nets as motifs based on hallucinations she has had since her childhood.
Between 1957 and 1973, the avant-garde painter was involved in various other artistic activities in the United Sates, including production of sculptures, movies, novels and poems.
She was recognized as the Person of Cultural Merit in Japan in 2009.
Japanese artist Yayoi Kusama, 87, has been selected as one of Time magazine's 100 most influential people in the world, released on Thursday.
(Jiji Press)
Geological officials in Japan say the series of earthquakes in Kumamoto Prefecture has caused ground to shift over a vast area.
(NHK)
Heavy rain forced Self-Defense Forces troops, police officers and others to suspend their search and rescue operations Thursday in the southwestern Japan village of Minamiaso, where two people remain unaccounted for after earthquake-caused massive landslides.
(Jiji Press)
The Japan Meteorological Agency has stopped announcing the probability of aftershocks in Kumamoto Prefecture because past occurrences are not providing the guide they did before, according to an agency official.
(the-japan-news.com)
With Thursday marking one week since the Kumamoto Earthquake, dying from disaster-related ailments has become a serious concern for those who have been evacuated due to the series of earthquakes that hit Kumamoto Prefecture and its surroundings.
(the-japan-news.com)
Bullet train service to Kumamoto, a southwestern Japanese city rocked by recent earthquakes, could resume as early as Saturday, Transport Minister Keiichi Ishii said Thursday.
(Nikkei)
A Chinese court has sentenced a Chinese man to seven years in prison for spying related to the Senkaku Islands in the southern Japan prefecture of Okinawa, according to state-run China Central Television.
(Jiji Press)
Regional lenders in the Kyushu southwestern region are expected to suffer an increase in costs as disaster relief donations pour in from the rest of Japan, because of the Bank of Japan's negative interest rate policy.
(Jiji Press)
Dutch-themed amusement park Huis Ten Bosch has unveiled plans to open a "robot kingdom" featuring over 200 automatons on the premises in July, part of a long-term strategy to revolutionize Japan's anemic service sector.
(Nikkei)
Tokyo authorities on Thursday ordered a cat cafe to close its doors for 30 days due to improper management of the animals, describing the punishment as the first of its kind for such an establishment in Japan.
(Japan Today)
---