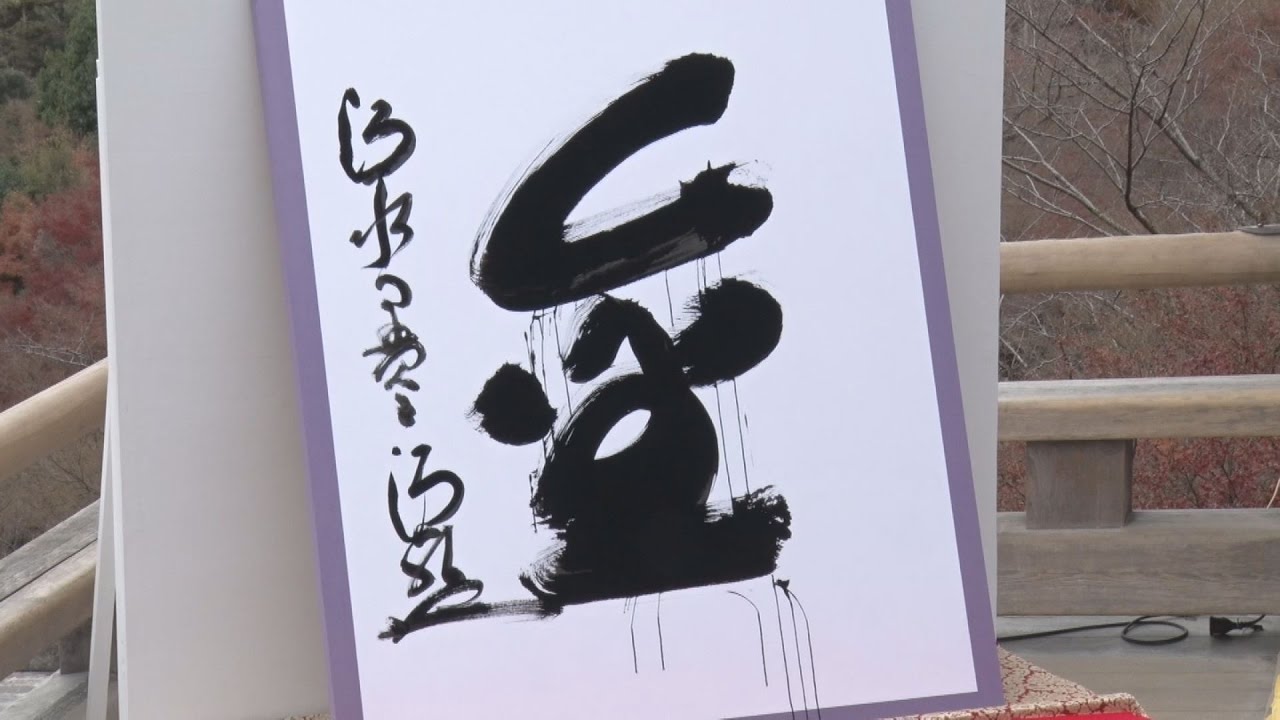 An organization promoting the use of kanji characters announced the results of its poll on Monday. The character was the most popular of about 153,000 entries submitted this year by the public.
At Kiyomizu Temple in Kyoto, chief priest Seihan Mori used a brush and ink to write the character on a large sheet of Japanese washi paper.
The event organizers say the reasons for the choice include the gold medals won by Japanese athletes at the Rio de Janeiro Olympic and Paralympic Games.
They say the alleged misuse of public funds by former Tokyo governor Yoichi Masuzoe and the blonde hair of US President-elect Donald Trump were additional reasons.
'Gold' had been chosen twice, in the years of the 2000 Sydney and 2012 London Games.
---