From April 29 to May 7, the Royal Park Hotel is selling six different types of cakes to celebrate Children's Day on May 5.
The six cakes include a whole cake topped with whipped cream, carp streamers and various animals (¥3,780), a roll cake decorated like a carp streamer (¥2,160) and individual rabbit, bear, chick and a small carp streamer cakes (¥540 each). All prices include tax.
Just right for Golden Week when families get together to celebrate Children's Day, the pastry chefs created cakes that are as appealing to the eyes as they are to the palate. The impactful animal motifs of the cakes are familiar even to small children, and will surely bring smiles to their faces.
Honey is used instead of sugar in the whipped cream for the cakes, bringing a sophisticated not-too-sweet taste, suitable for both adults and children. The hotel hopes to provide guests with a sense of delight as soon as the cake box is opened.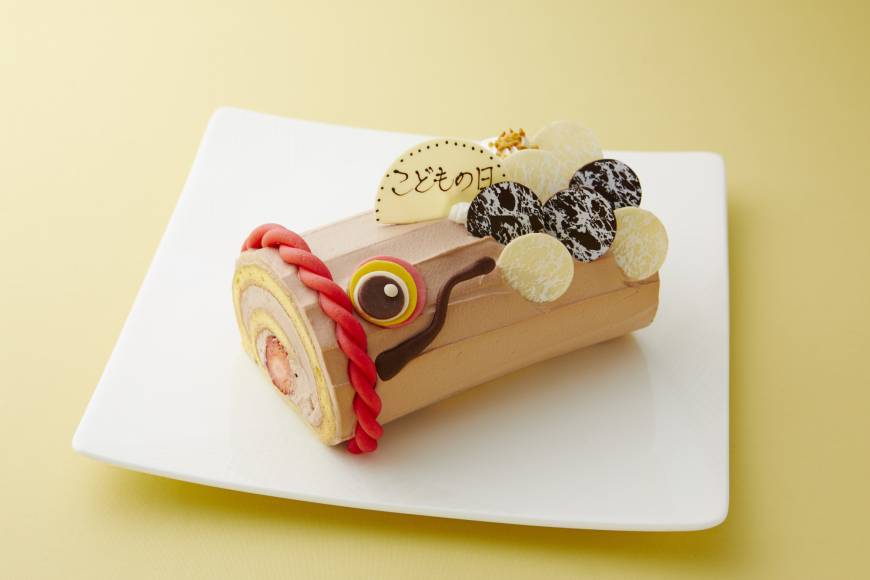 The Royal Park Hotel is connected to Suitengumae Station. For more information, call 03-3667-1111 or visit www.rph.co.jp.
Explore the flavorful world of chocolate
From May 1 through June 30, the Westin Tokyo is offering the first World Chocolate Dessert Buffet plan at its international buffet restaurant The Terrace on the hotel's first floor.
The plan is limited to weekdays and is available from 3 p.m. to 5 p.m. for ¥3,700 for adults and ¥1,850 for children (tax and service charge excluded).
Guests can taste around 30 different desserts created with combinations of chocolates and various berries and passion fruit, while experiencing the vastness of the world through the wonderfully appealing flavors of chocolates.
Patissier Kazuo Suzuki managed to gather different chocolates from around the world to create a fairy tale world of treats, in a bid to please guests' five senses.
The taste of the items betrays the expectations of the guests in a pleasant way, and invites them into the labyrinth of flavors that the different chocolate desserts have to offer.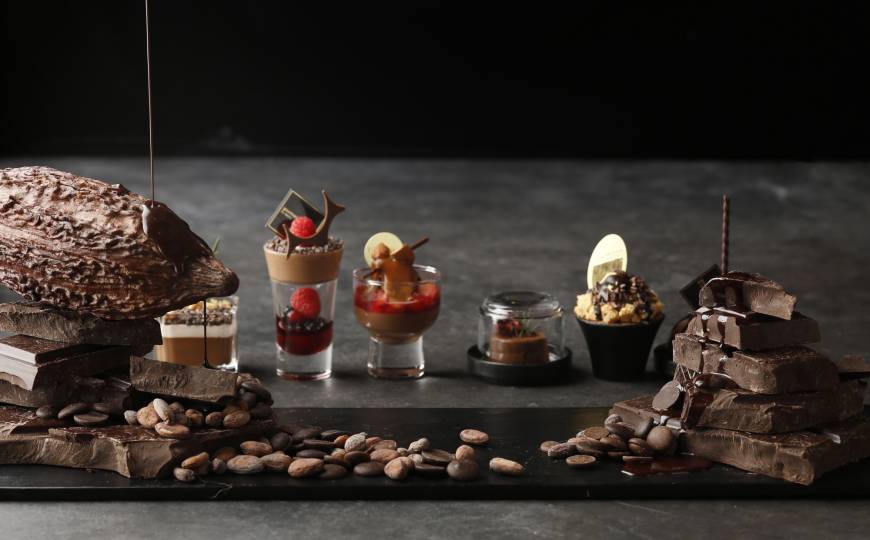 The Westin Tokyo is in Yebisu Garden Place and is seven minutes from Ebisu Station. For more information or reservations, call 03-5423-7000 or visit www.westin-tokyo.co.jp.
Cheesecake to celebrate Mother's Day
Fromage a la rose, rose-shaped cheesecakes, are available at the Palace Hotel Tokyo from May 1 to 31 and perfect to celebrate Mother's Day, which falls on May 14 this year.
The base of each cake is baked cheesecake that is covered with a whipped cream rose in four different flavors and colors. They are vanilla (white), berry (pink), milk chocolate (light brown) and orange.
The roses are topped with ladybugs, bees and tiny flowers, evoking the idea of springtime.
Fromage a la rose is available at the basement pastry shop Sweets & Deli for ¥454 each (tax excluded).
Other recommendations include homemade items such as chocolates, macarons, baked sweets and cakes, as well as an array of deli items, bread and jam for take out.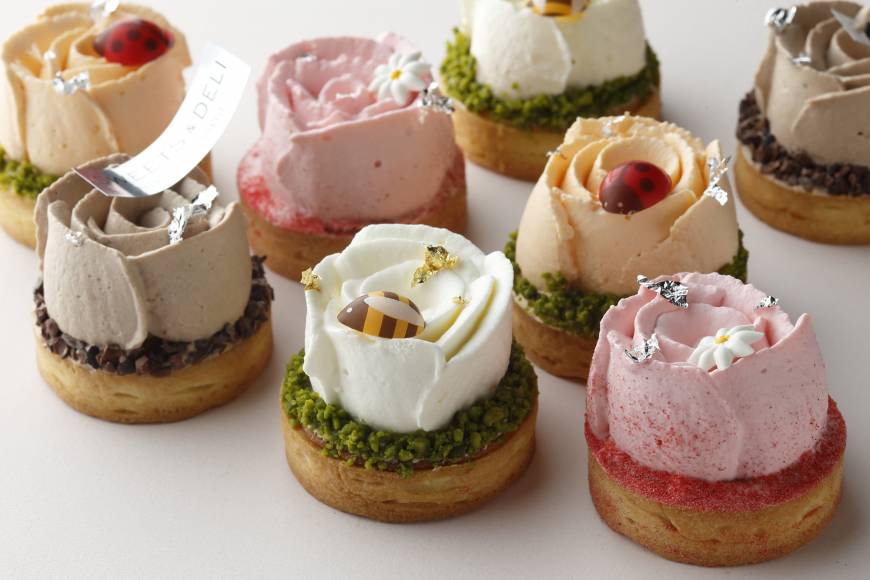 The Palace Hotel Tokyo is eight minutes from Tokyo Station or two minutes from Otemachi Station. For more information or reservations, call 03-3211-5211 or visit www.palacehoteltokyo.com.